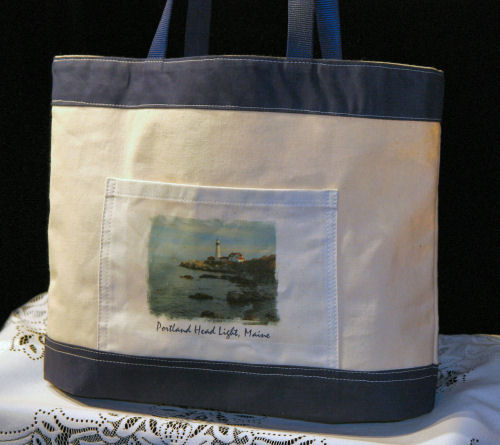 Deluxe Tote
An upscale version of our Basic Tote, this bag is also constructed of the same high-quality materials and construction techniques as the rest of our bags.
Like the Basic, it features a one-piece body (front, back and bottom are one continuous piece of cotton duck), with a contrasting second layer sewn on the bottom, but it incorporates a matching band, which reinforces the top of the bag and the strap attachment.
Due to this difference in construction, this style is only available with our convenient flat outside pocket (excellent for small items you'd like ready access to).
Sizes:
Small 9 1/2"H x 8"W x 3"D
Medium 11 1/2"H x 9"W x 5"D
Large 13 1/2"H x 11"W x 7"D (pictured)
Click on "Add to Cart", then choose your artwork